You're Invited to Become a
Rise Garden
Founding Member
If you are one of the first 100 people of a Rise Garden, you will become a Founding Member with a lifetime of benefits. See below for details. This is the only time we will ever make this offer.

We are creating many future enhancements and add-ons to our gardens
Founding members will get every new add-on under $100 for free.
Forever.

If the new add-on is over $100, you'll receive a 50% discount and the opportunity to buy it first.
---
We understand that you are putting your faith in us when you buy a Rise Garden, so we want to ensure that you are thrilled with your purchase. We are extending our 100% money-back satisfaction guarantee to all of our Founding Gardeners for three months. If you don't love your garden after 90 days, you can return it to us for a full refund. No questions asked. No risk.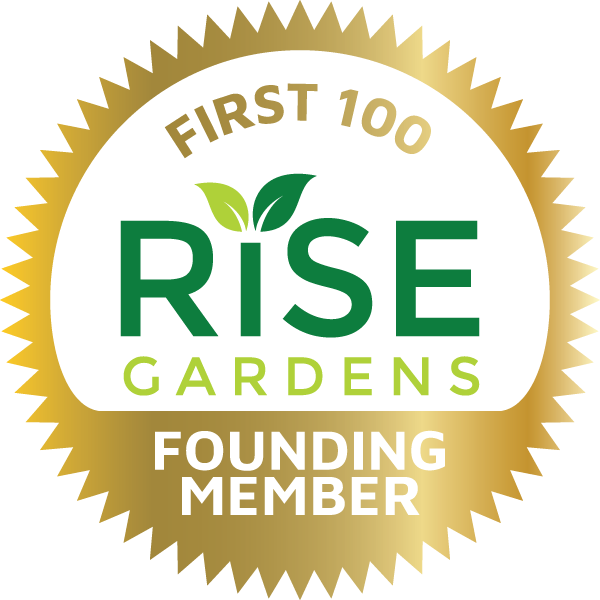 What to expect from us in the near future...
Microgreen tray: add the ability to grow super nutritious microgreens and wheatgrass in your system

Vining trellis: grow peas, cucumbers, and other vining crops
Baby green trays: tray covers with 50% more planting capacity. Great for growing baby greens for salads or kick-starting your outdoor gardens
Support structures: allows your bigger tomato and pepper plants to keep growing
Rooted vegetable tray: allows you to grow carrots, beets, and other rooted plants. Very unique for hydroponic systems

Smart garden: a smart box that tracks your nutrients and automatically doses them for you
---