Planting Schematic from Rise Expert Gardeners

Rise Garden offers three modular indoor gardens - Single, Double and Triple levels. Each comes with just the right number of plant pods to get your garden started.
The Double and Triple Indoor Gardens have a taller base garden, best suited for growing long-producing, fruiting and larger plants. When planting your pods, we recommend providing larger plants like tomatoes and peppers more space to grow by spacing them out and even leaving some placements empty.
All Rise Gardens come with at least one shorter level that is best suited for smaller plants like lettuce and herbs. You may choose to plant all your pods when you start. We recommend organizing lettuces and herbs for easy tracking.
Our Expert Gardeners offer a visual schematic to help you optimize the growth of your plants.
Don't forget to download our app and track the placement of all your plant pods. The app will help guide you on the right amount of nutrients to add, notify you on water levels, and provide other helpful tips.
More questions about how to get started? Visit our FAQs or Contact Us.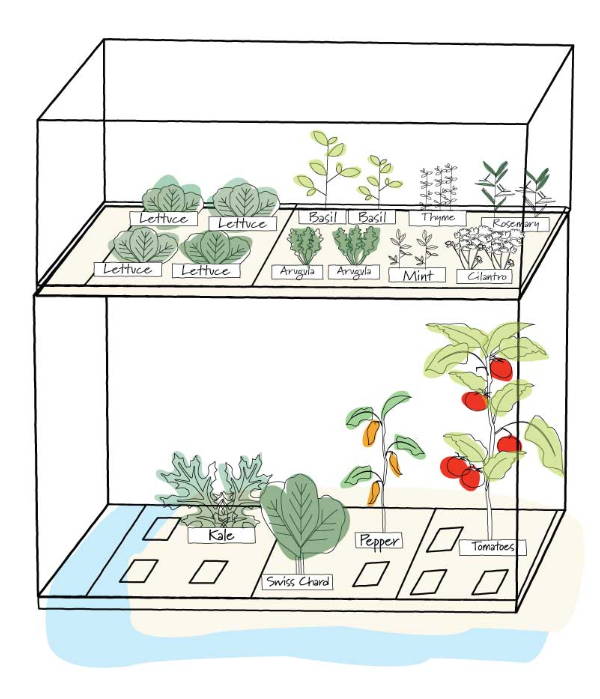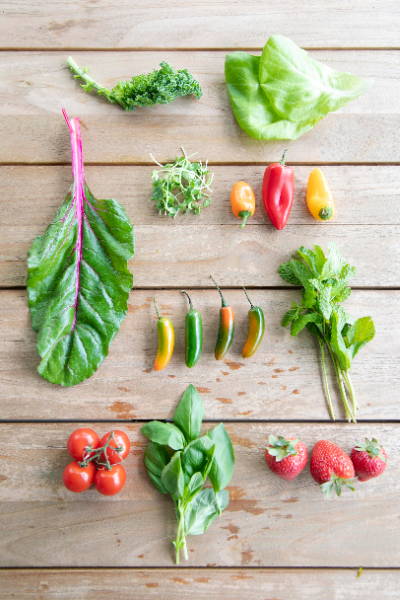 How To Add New Plant Pods to Your Garden

Here's all you need to know to sprout and grow new plants using your nursery. Follow these simple steps
Place each new plant pod into a net-cup

Place up to 9 filled net-cups into your nursery

Remove stickers on top of plant pods

Record the location of each plant pod in your app

Fill your nursery with water. Check each day to make sure your nursery is filled with water!

Gently place the lid on your nursery

Place your nursery in direct sunlight or underneath the lights of your Rise Garden

When your plants sprout, transfer them to your Rise Garden and update your app
**NOTE: DO NOT add new Plant Pods directly to your Rise Garden when filled with mature plants. Nutrient levels for mature plants are not suitable for new sprouting Plant Pods.
Tips for Successful Growing

TIP #1 We offer two base garden sizes - Tall and Short. Generally, the Tall Garden 39" high is best for growing larger, long-producing varietals like tomatoes and peppers, but can grow anything. The Short Garden 32" high is best suited for quick-turn and shorter varietals like lettuce and herbs. You can place larger plants in a Short Garden but may run out of room faster.
TIP#2 Tomatoes and peppers like space to grow. We recommend staggering larger plants within your garden.
TIP #3 DO NOT place a tomato or pepper plant close to the left hand drain
TIP #4 Plan ahead when growing herbs! Some herbs take a 2-3 weeks to germinate.