Family Garden Extension
Grow more
Expand your beautiful indoor garden with an additional level by adding our 13 5/8" Family Garden Extension for quick-growing produce. The Family Garden Extension can be added to any Family Garden for up to 3 total levels. The extension comes with an additional nursery to accommodate expanded growing!
Ships in 3-5 business days

1 yr warranty

90 day return
This extension is for the original Family Garden and is not compatible with The New Rise Garden. To purchase an extension for The New Rise Garden,
click here.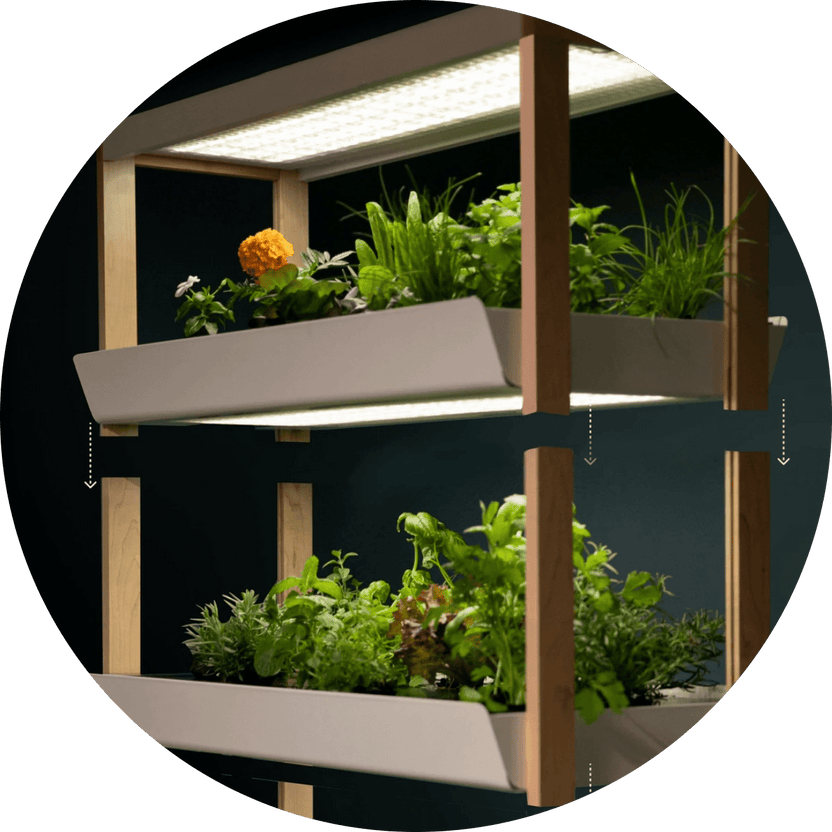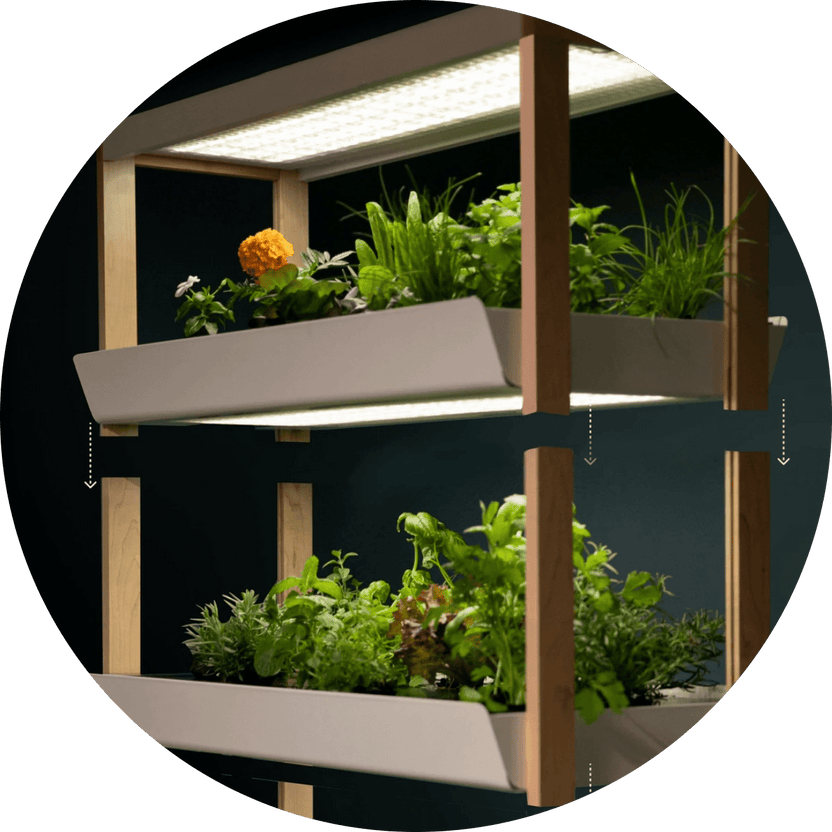 Add Up To 3 Levels per Indoor Garden
Keep your plants and your pocket happy with our nutrient box subscription. Save 50% on your first year!
Our smart app will guide so you know when and how much nutrients to add. Ph balance and Thrive will be added weekly. Blossom and sprout will only be used for fruited veggies

No. You will need a single or Double Indoor Garden to connect the extension.

A Family garden extension allows you to grow 12 seed pods out of the box and to expand to a maximum of 36 seed pods at a time by adding 12 pod trays.

No matter your expertise level, or what you're looking to grow. We have an indoor garden that is perfect for you! Now you can grow your favorite herbs and veggies year round!

It takes around 20 minutes to add a garden extension. You will find detailed instructions on our help center.

You get 16 seed pods of assorted Lettuce and Herb varieties. We offer a wide variety of flowers, greens, herbs, fruits and microgreens to grow in our garden. We also offer empty seed pods for curious gardners that want to grow other varieties. You should know we guarantee perfect sprout for Rise Gardens Seed Pods but we cant ensure anything else will grow as good. Remember to use Rise Gardens Nutrients for optimal growth use our nutrients.