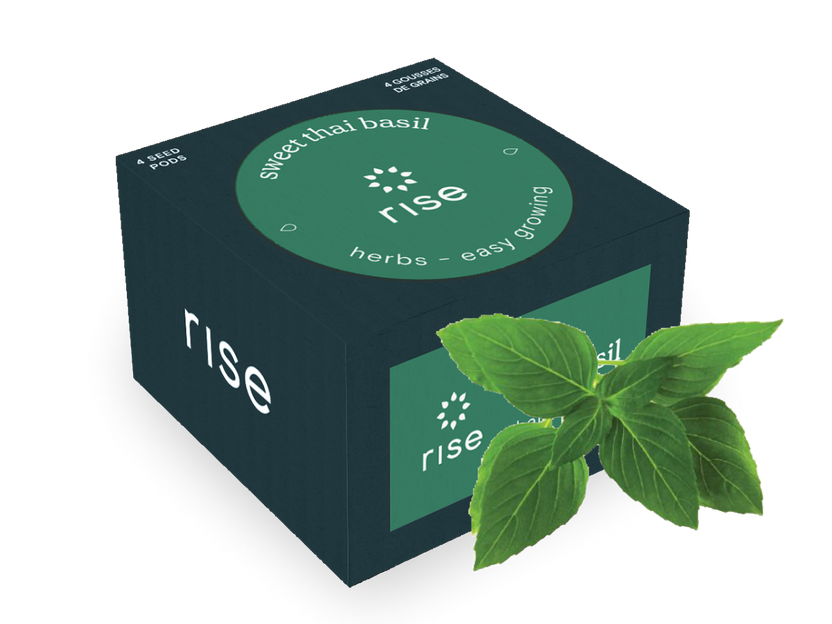 Sweet Thai Basil
Curated for hydroponic success™
This basil provides the classic thai basil flavor, which is spicy with clove and cinnamon notes. This flavor comes from the long leaves but the flowers are also edible. The triangular leaves can crowd other plants so be sure to stay on top of harvesting and pruning.
More details
Grow in Family gardens only

Ships in 1-2 business days

Shelf stable for 1 yr . Thoroughly tested
"These Rise Gardens are truly amazing! I've never tried gardening in my life, and Rise made it incredibly easy to get started growing."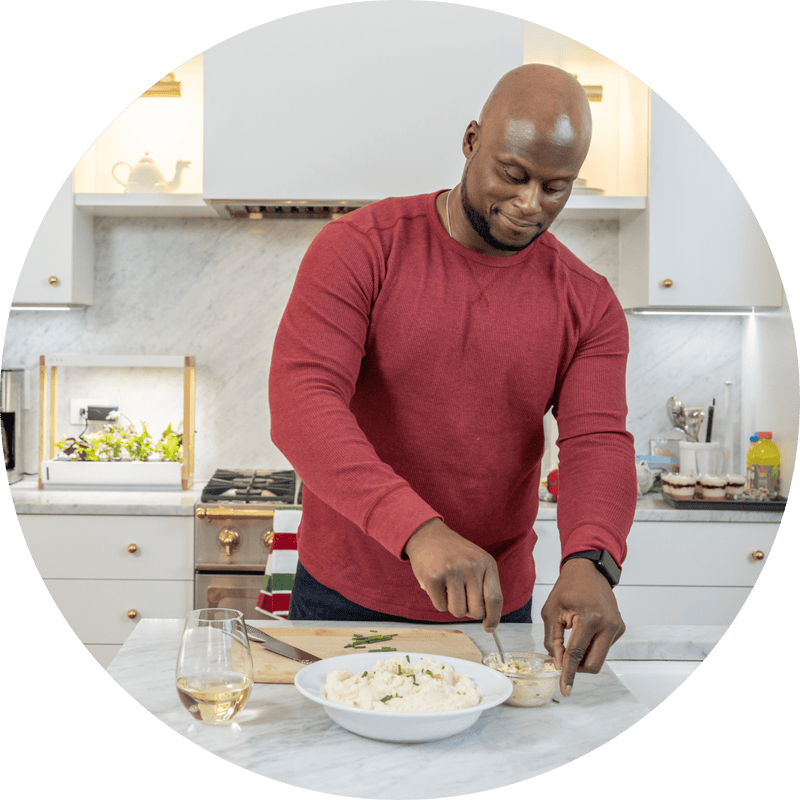 Basil Pesto
You may also like...
Family Garden Extension
Boost your garden yield by adding an extra level. Not compatible with the New Rise Garden
Many of our seed varieties are organic! However, our varieties depend on seasonal availability, so we cannot guarantee that all of our seeds are organic.

Our seed pods are made from a combination of coco coir and peat moss!

For big veggies (like eggplant, tomato, and cucumber) a Family Garden is ideal, as it offers extra growing space to allow the plants to flourish. Our smaller veggies (like lettuces and herbs) can be grown in any of our Garden models (Family Gardens and Personal Gardens).

Yes! We encourage our gardeners to try new plants. For this reason,

Seedless Pods

on our website, so that you can grow your own plant varieties. Note that our seed varieties have been tested and approved by our Plant Scientists to grow well in a hydroponic environment. We cannot guarantee that other plants will grow well using our hydroponic system.

All of our seed pods have a shelf life of 1 year, if stored in a cool, dark environment (between 30°F and 40°F). For more information, check out our guide for seed storage on our,

Help Center website