How to Find Rise Gardens Customer Reviews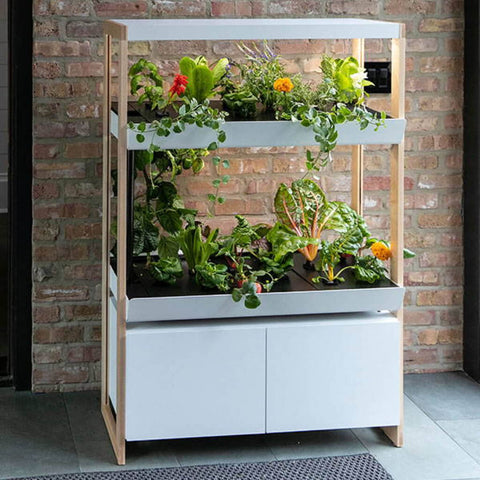 Making an investment in indoor gardening is a big decision and we are here to make it easy for you. One of the biggest requests that we've received from potential customers is to hear current customer reviews. To make it easier to find them, we have gathered a snapshot of customer reviews and testimonials all in one place and tips on where to find them to help you with your decision.
Website Reviews
If you haven't already, check out the reviews on our website. You can find them on the individual product page. For example, click here for the garden, then click on the reviews.
They are managed by a third party review system, Power Reviews, that allows for impartiality and doesn't allow businesses to delete bad reviews. So, you can be sure that these are authentic, unedited Rise Gardens reviews from current customers.

A few highlighted comments:
The assembly was user-friendly and the design is lovely. We just harvested our first butter lettuce and it was delightful!
I am an early adopter for many technology-based products. The number of times I have had a product live up to my expectations is incredibly small. When I received my unit I was really blown away with the build quality. The look and feel of the garden are significantly higher than a product at this price point would typically be. I have already harvested my first herbs and lettuce from my garden. Looking forward to enjoying it for years to come.
---
Third-Party Review
Personal Testimonial
I absolutely would get this again. This is a great indoor garden. It grows way more than herbs. It's large enough to grow big plants. It's expandable to grow more plants. It's easy enough to not kill plants. With a few improvements, I'd have no complaints at all.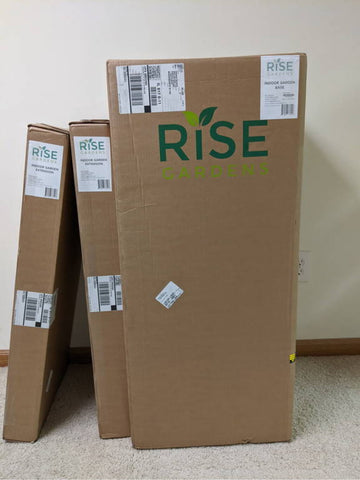 Next, we'd like to highlight this series of reviews from blogger and product reliability engineer Andrew Wegner. He has reviewed every step from unboxing to initial harvest. His overall final review can be read here and if you want to view the entire series step by step, you can start with his unboxing post or click through the links below.
For more detailed reviews, click the following links:
Review of the App and Subscriptions
Overall Final Rise Garden Review
---
Social Media
If you haven't yet, follow us on social media. We engage with current and potential customers on our social media channels. Many customers comment and tag us in their posts for the garden. It's a great way to see our smart gardens in customers' homes and see their progress along the way.
Here's a sampling of what customers have said recently:
You can follow us on social media here:
Instagram Facebook Pinterest Youtube
Of course, if you have questions, we are happy to help. Email support@risegardens.com.