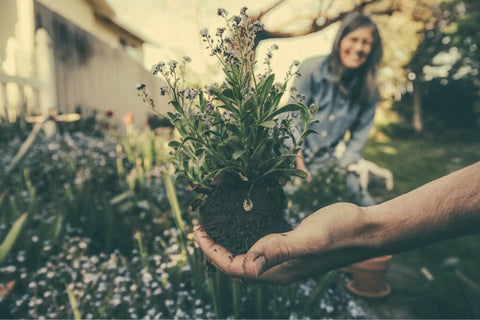 With the COVID-19 pandemic, we've seen the resurgence of victory gardens and we thought we would spend a little time walking through what they are and how to garden successfully.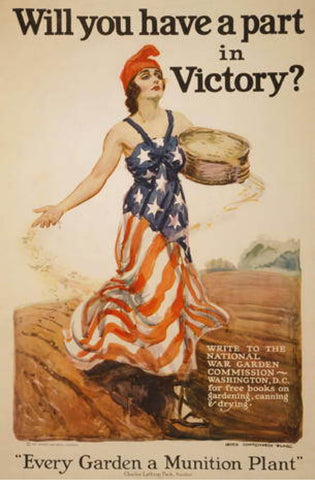 First things first, what is a victory garden?
They were vegetable, herb, and fruit gardens planted at homes and public parks throughout the country during World Wars I and II. Governments encouraged residents to plant these victory gardens as a way to supplement their rations but they also had an added bonus: they boosted morale. These gardens reduced pressure on the food supply and aided in ensuring the troops had enough food during these wars.
The side effect of being a morale booster also kept people a little happier in such difficult times. Gardening is proven to have so many physical and mental benefits so it's not a shock to us. Gardeners felt empowered by their contributions and victory gardens were incorporated into daily life.
During the first wave of the pandemic this year, the popularity of victory gardens once again rose in order to reduce the amount of grocery trips a family made but also because there were contamination scares and factories shut down disrupting the food supply chain. Also, many farmer's markets were delayed from opening and some may not return at all this year.
Food security is also a rising concern with the record-high unemployment rates. While the first wave of the pandemic seems to be over, we are seeing a resurgence and are likely to have at least one or two more waves. Hence, the continued popularity of gardening and victory gardens.
Gardening takes a little forethought and planning but a family can easily eat the produce they grow in the summer while canning, freezing, and preserving extra produce for use throughout the fall and winter.
How do I start a victory garden?
If you have space on your property to grow a garden, you can quickly get started. You simply plan the garden (how much space you want to allocate and where), pick your plants and seeds, plant them, water, occasionally weed the garden, and enjoy the fruits of your labor.
If you don't have space on your own property, you can find community garden organizations like Peterson Gardens in Chicago to rent space or you can work with local community leaders to start a neighborhood garden.
What should I plant?
Foods and crops have seasons, which is why once the summer berries are gone, they're gone! According to the Old Farmer's Almanac, here's a sample list of plants and what season they should be planted:
Spring gardens:

 

Carrots, lettuce, kale, onion, peas, radishes.
Summer gardens:

 

Basil, beans (pole, bush, and lima), corn and popcorn, cucumbers, eggplants, muskmelon, okra, peppers, pumpkin, both winter and summer squash, tomatoes, watermelon.
Fall and winter gardens:

 

Beets, broccoli, cabbage, carrots, cauliflower, lettuce, kohlrabi, parsley, parsnips, radish, spinach, Swiss chard, turnips.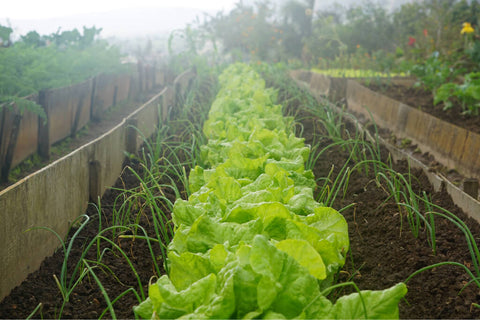 Victory Gardens are an easy way to have control over your food supply and increase your self-sufficiency.
---
I've never gardened before. How will I succeed?
Gardening takes a little planning and a lot of patience. However, even beginner gardeners can succeed. Here are a few tips to keep in mind as you garden:
Be sure to read the pot or the seed packet for instructions on sowing your seeds, whether they will need shade or direct light, and levels of watering. If they didn't come with instructions, simply research online. There are so many resources that provide gardeners with directions to succeed for each and every plant.
A good rule for gardening is to monitor your soil on a daily basis. Water your garden in the morning or the evening. You don't want to water your plants in the middle of the day or you risk burning them! If it's super hot (think July and August) and it hasn't rained much, you may need to water your garden more than once in a given day.
A note about nutrition: depending on your soil and if you are planting in the ground or in raised garden beds, you may need to use a fertilizer. There are organic options available. Composting is a great additional tactic that can add rich nutrients to your soil.
Insect control: This one is a little tricky but insects can be devastating to crops so you need to keep an eye out for them. If they pop up, there are plenty of organic and DIY options. However, it may take some trial and error.
Remember to plant your seeds like lettuce at different times so that you don't have so much lettuce at one time and it goes bad before you get the opportunity to enjoy it.
Trial and error is part of the fun of gardening. At the end of the day, you will have something to show for all of the work and it will certainly be delicious!