In partnership with Koval, we're excited to share three holiday cocktail recipes you can make right at home with your cocktail garden.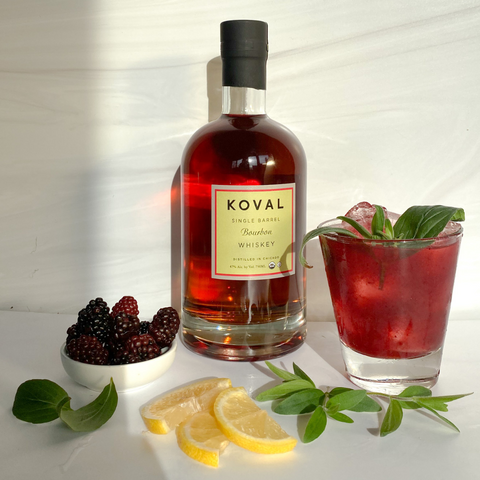 Bourbon Smash Recipe
Makes: 1 cocktail
Ingredients
2 oz KOVAL Bourbon
0.75 oz simple syrup
3 lemon wedges
4 blackberries
4 mint leafs
Garnish: 1 sprig of mint
Directions
Step One: Muddle lemon wedges and blackberries with the mint in a shaker tin (make sure mint is at the bottom of the tin so that mint isn't broken up).
Step Two: Add simple syrup and whiskey. Add ice, and shake for 10 seconds.
Step Three: Strain into a short glass with ice, and garnish with a sprig of mint.
Recipe created in partnership with Koval by Shiloh Andrus.