In partnership with Koval, we're excited to share three holiday cocktail recipes you can make right at home with your cocktail garden.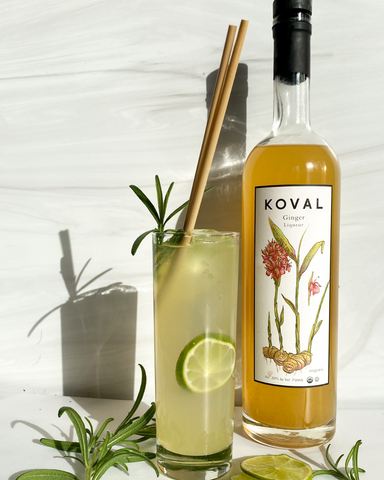 Ginger Rickey Recipe
Makes: 1 cocktail
Ingredients
1.5 oz KOVAL Ginger Liqueur
0.75 oz lime juice
1 sprig of stripped rosemary
About 3 oz sparkling water
Directions
Step One: Add the ginger liqueur, lime juice, and rosemary to a shaker tin.

 

Add ice, and shake for 10 seconds.
Step Two: Strain into a collins glass with ice.
Step Three: Top with sparkling water, and garnish with a sprig of rosemary and a lime wheel.
Recipe created in partnership with Koval by Shiloh Andrus.