Basil Lemon Microgreens
Nutrient-Packed superfood™
Our microgreen plant pods grow a bouquet of sprouted leaves that are colorful and nutrient dense. Lemon Basil packs a big citrus punch and creates a lovely canopy of leaves.
You'll need a Nursery and a Indoor Garden
More details
Match with all Gardens

Ships in 1-2 business days

Shelf stable for 1 yr . Thoroughly tested

Microgreens
Grow effortlessly with our smart Gardens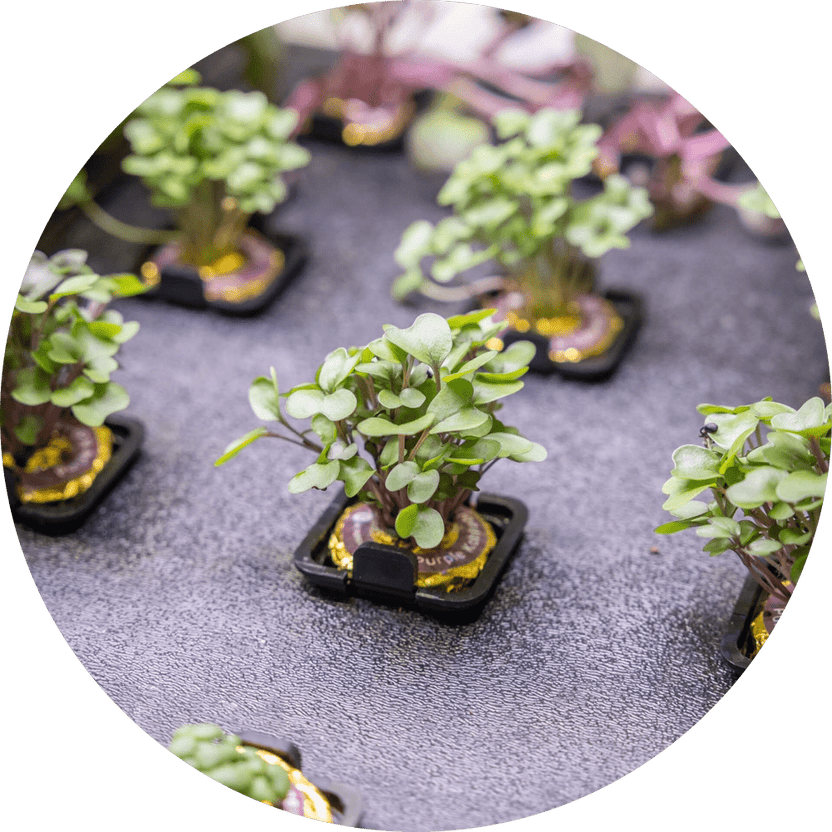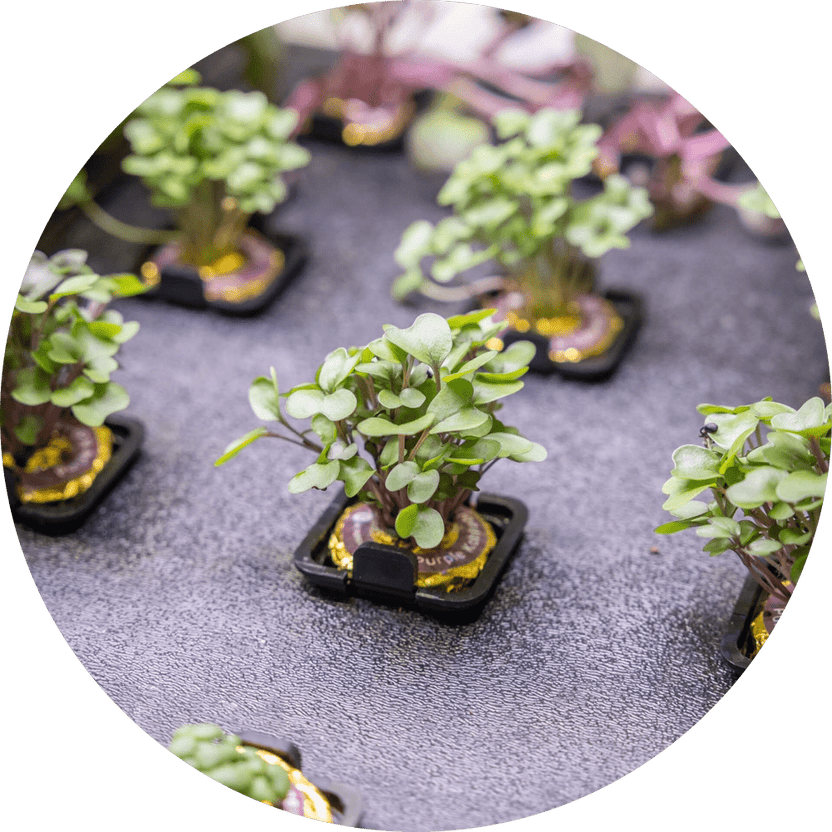 Why Microgreens?
Need extra space?
Nursery pack
Make sure you always have fresh sprouted plants to put into your garden
Many of our seed varieties are organic! However, our varieties depend on seasonal availability, so we cannot guarantee that all of our seeds are organic.

Our seed pods are made from a combination of coco coir and peat moss!

Yes! Start your microgreens in the nursery. Once they've sprouted (3 to 5 days) move them into the garden. Microgreens can also be grown 100% in the nursery. Simply keep them in your nursery and harvest them when ready. Remember to check the water levels of the nursery frequently.

Yes! We encourage you to add an

8

or

12

pod tray if you want to have microgreens to harvest daily. You might also want to get an extra

nursery pack.

All of our seed pods have a shelf life of 1 year, if stored in a cool, dark environment (between 30°F and 40°F). For more information, check out our

guide

for seed storage on our Help Center website.